Collective Dreaming


03-2020

︎ Director: Joy Li
︎ Curator: Joyce Liang
︎ Featured Artist: Tyler Brunner, Xingqi Liu
︎ PR Manager: Simon Li
︎ Location: BBOX, Baltimore, MD




The Cliff Banquet presents Joy Li's 2020 theatrical production Collective Dreaming, exploring the possibility of performance art in theatrical form and discussing how an individual self can be constructed by collective experience.

Collective Dreaming unites the relationships of mediums such as performance, sound art, sculpture, and garments with their narrative possibilities. The collaborative production features artists Joy Li, Xingqi Liu, and Tyler Brunner.

The theatrical production splices inspiration from multiple artifacts including "the Circular Ruins" by Jorge Luis Borges and "Icarus" by Yukio Mishima.

The story depicts a dream in which a woman is created. From her physical body to languages, the woman is completed by the imagination of a collective. Pin Yin (拼音), a fundamental pronunciation system for Mandarin, is sung by the performers to embody the weaving of the dream. Collective Dreaming seeks to amplify the dynamic and tension generated from the interaction between individuals.

Character - Cast




Photography: Torrance Hall

︎ Conductor - Joy Li
︎ Singer - Xinqi Liu

︎ Dreamed Woman - Tina Guo
︎ Gardener - Tyler Brunner
︎ Six Performer - Yan Wang, Theresa Bui, Meitav Aaron, Peishan Huang, David Correa, Mimo Muturi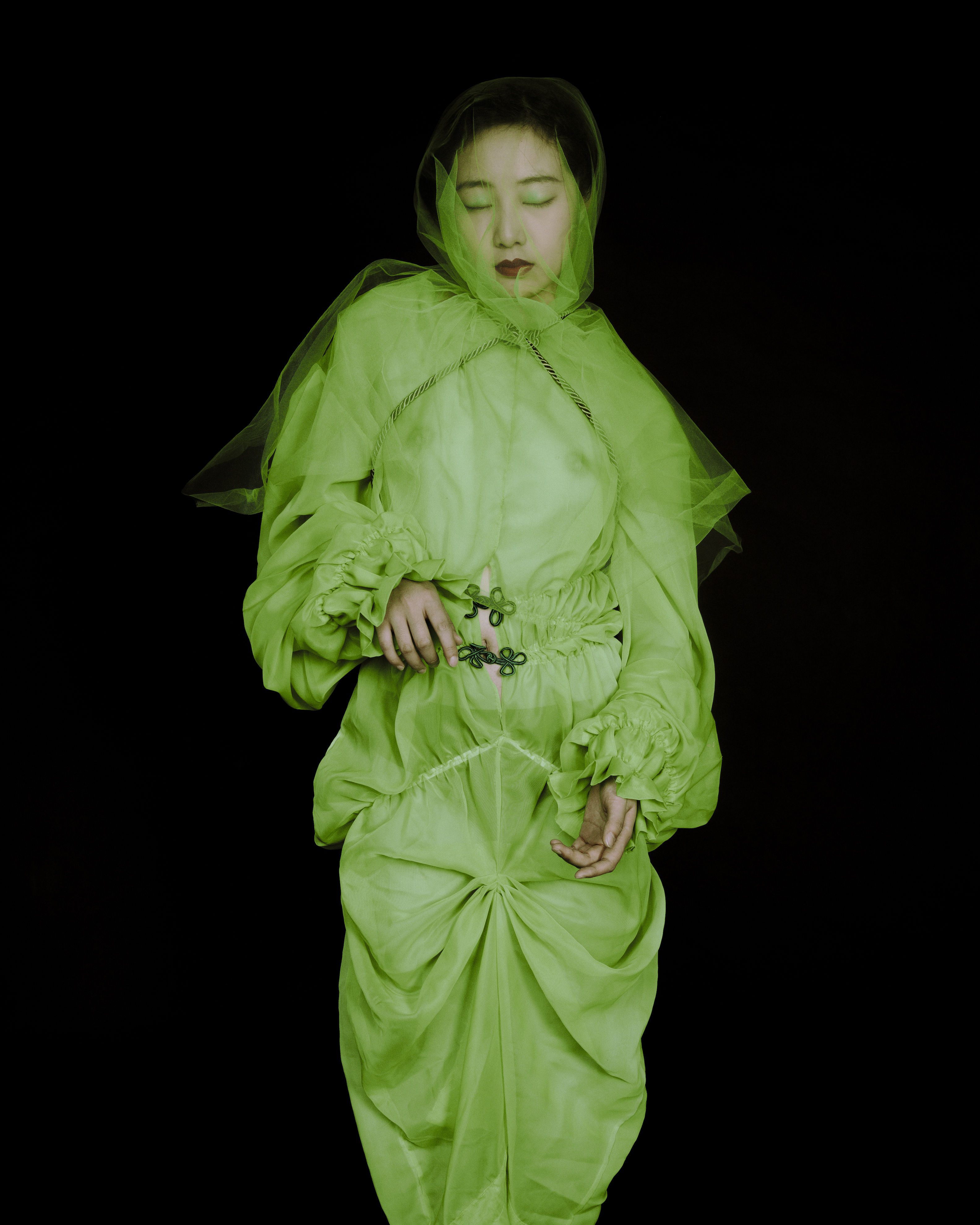 ---
Set Still



Photography: Yuhan Shen